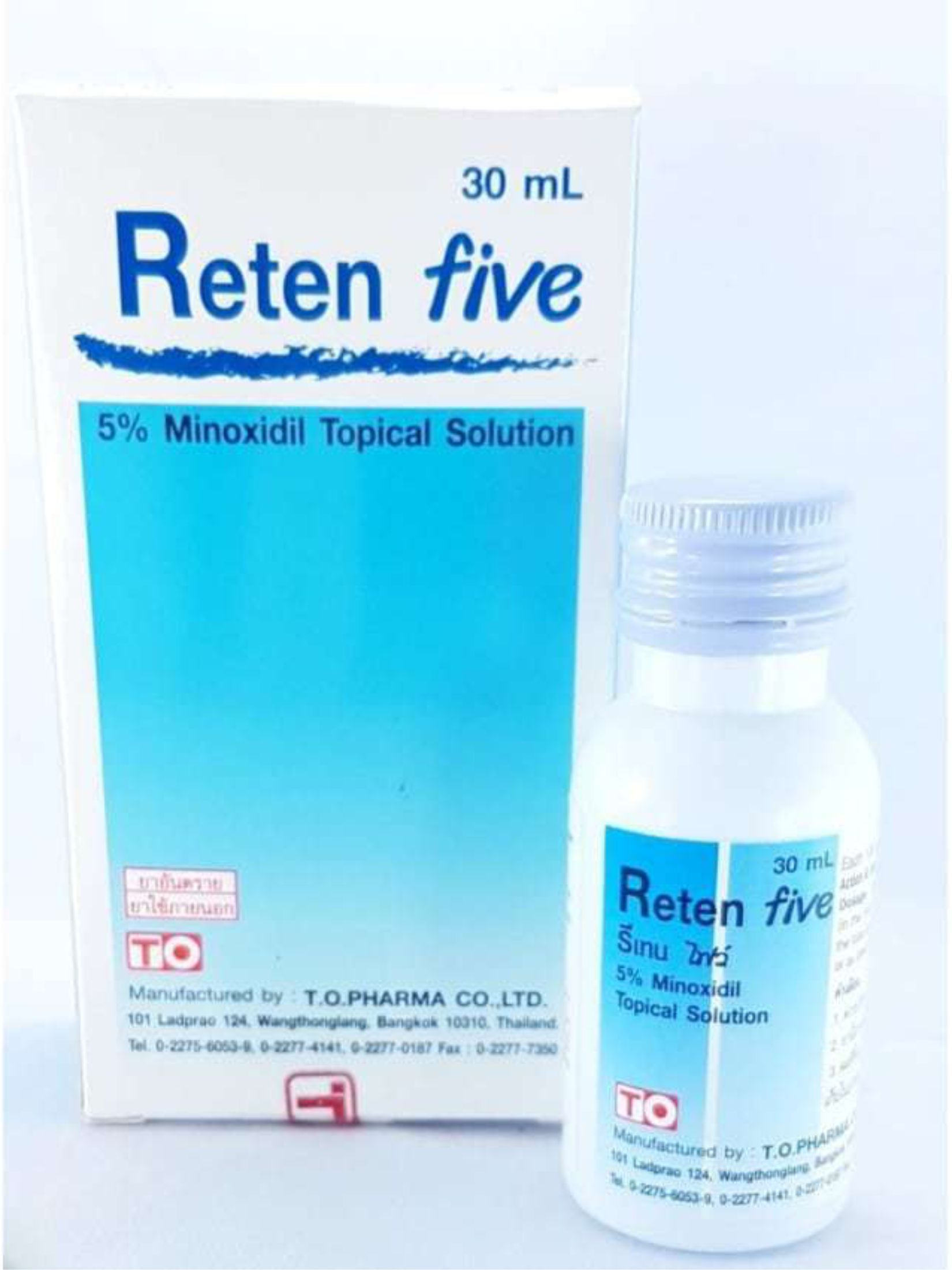 Reten Five 5% Minoxidil Topical Solution Spray 60 ml (Spray)
Price $18
Reten Five 5% Minoxidil Topical Solution Spay 60 ml
Package Contents: 30 ml of 5% Minoxidil Topical Solution in bottle with plastic applicator (dropper)
Treatment of Hair loss Promotes new hair growth
Actiion & Use : Treatment of androgenetic alopecia
Dosage & administration :
Apply to the scalp 1 ML. twice daily (in the morning and in the evening)
the total dose should not exceed 2 mL. or as directed by physicians.
Keep in tight containers protected from light below 30 C.
Payment method:
We accept Bank Transfer, Western Union, Transfer Wise, Money Gram and Skrill.
For Shipping Method:
For Regular Shipping will cost 14 usd and will take around 2-4 weeks to arrive at its destination
For Express Shipping will cost around 40 usd and will take around 3-7 days to arrive at its destination
Pls note: We will send you a confirmation email with our bank account details after we receive your order and your order will be shipped within 48 hours after receiving your payment